This, is the story of Sam has been drinking coffee since she started freshman year of college, though she initially refused to join the bandwagon, the demand of deadlines caused her to give in. It's been 5 years and though she's finished university, the habit of coffee is one she's not been able to leave behind. And her single cup as a energy source for pulling all-nighters has upgraded to multiple a day. Leaving her exhausted in the absenc of her daily dose(s).
*FYI: Sam doesn't actually exist, she was actually created for the purpose of this post.
Perhaps your relationship with coffee started in a similar manner, or perhaps the overwhelming workload of work and/or life has got you reaching for this energy stimulant. And if the side effects, as mentioned in part 1, and as seen here, are similar to your own experience, theI hope the list of caffeine-free substitutes to coffee.
the bone of contention
If the idea of quitting coffee altogether is too daunting and you cant quite stomach the idea of going 'cold turkey' (check out the last post here for more on this), not to worry.. Or perhaps, you're not yet willing to compromise on the full-bodied, robust flavour but you're all in for cutting down on the coffee caffeine, then you're in luck, because this post is for you!
Having to give up something you're so used to and love is hard, and I'm not here to make your life harder but smooth. (I had to!).
Spilling the (roasted) beans
There's no point in wasting anymore time, so without further ado, we'll dive right in! (you coming or what?)
First things first, I must say that the beverages I am about to mention are not the real thing, and while some bear the name of 'herbal coffee', this may give off a pseudo effect that you are drinking the 'c' culprit, but be warned, though they may be similar, there are no coffee beans in the beverages I am about mention.
*Oh and very quickly, i just want to mention, all the following substitutes are caffeine free and instant:
5 Caffeine-free Coffee Substitutes
1. Whole Earth Alternative (Decaf)
This could be your preference if:
You want something quick, weak and warm. It does have a slight roasted flavour to it, and while it can't compare to the taste of coffee, it is great for soothing the craving of a warm beverage.
2. Prewett's Roasted Chicory drink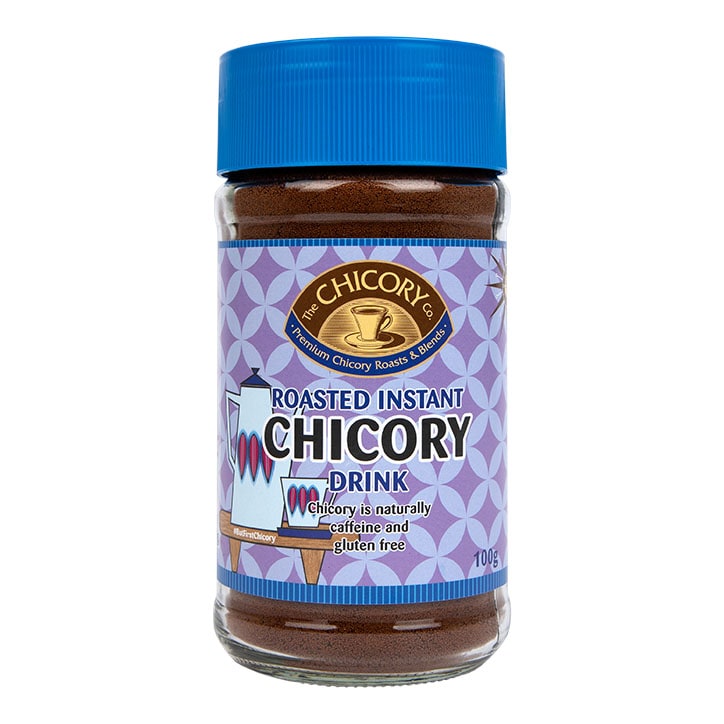 Compared to the above, this one has the upper hand for 3 main reasons, the 'strength', scent and flavour. Granted, this may be because the chicory is roasted, but I can say that the difference in taste is clear. Aso, this one isn't
try this if:
That's right, Teecino (like cappuccino but minus the coffee). While I haven't had the chance to try this one yet, there are plenty of reviews out there which many are a fan of, I've listed below the review of two different people.
4. Lima Yannoh Instant Vanilla
This might be for you if:
If you're after a milder in taste, but a strong scent (without the depth or bitter end to it, then you might prefer this. This is also a caffeine-free and is made up of chicory, grains and acorns, Also, this does already have sugar in, but unlike these other substitutes, this one froths at the top once you add hot water (and milk – optional) to the granules.
5. Instant Dandelion Coffee 500g
So this substitute is made of a dandelion (root), an Eastern medicine which many former coffee-lovers have switched to, and wellness expert and nutritionist, Robyn Youkilis thoughts on this, then you can read it here.
This might be for you if:
This is hailed for its caffeine-free, and herbal medicinal, namely for gut health as it has probiotic properties.
Click here for more on dandelion, which is apparently the next coffee, (or matcha for the tea drinkers out there).
If you enjoyed this post, or you missed the previous part to this series, then click here (insert link) to get caught up. And if you want to receive a notification for the next post then join below to stay in the know!
2020-05-29T18:29:00
days
hours minutes seconds
until
See you next Friday for part 3, till then
Happy Sipping TEAsers,
Bola
P.S. If you want to read p1, you can find it here (*insert link)