Introduction:
Following on from last week's post on the blurred line between busyness and productivity, and as promised, this week I'll be following up with the priority quadrant that a friend recently drew my attention to.
Granted, this concept may not be new to you but perhaps I'll able to shed some light, from another angle on it today. Perhaps you've already heard about this concept, or you've chosen to, at times to set your priorities in accordance to
Quote: "You have to decide what your highest priorities are and have the courage, pleasantly smilingly, unapologetically, to say 'no' to other things. And the way you do that is by having a bigger 'yes' burning inside. The enemy of the best is often the 'good'."
-Stephen Covey
At times, the busyness of life is gradual, and it isn't until you've added, say, 4 or 5 new commitments to your day and little to no time to think about yourself.
Or when your energy stores alert you of their depletion (aka burnout, or worse) and you're forced to take a break. We all know that prevention is better than cure, so why not pause (momentarily) while you're ahead?
Before we get to the anecdote, below are a few observations I've picked up on when it comes to dealing with a full plate.
Observations
Saying yes full well knowing your schedule is pretty tight
Being so busy you end up double booking a certain time slot to meet up with family/friends and a work related meeting, meaning one will be cancelled last minute
Perhaps you've been a little more cranky than usual, and inwardly just wish people would appreciate that you just don't 'have enough time' (even as the myth that it is).
When you struggle to say 'no' despite knowing you either can't commit or don't want to, but you say yes to every opportunity that comes your way
Knowing you can't attend a certain function, but accepting the invitation anyway so as not to disappoint those you made the commitment with (a branch of people pleasing as i like to call it)
Advice/Anecdote/Application
Earlier, I mentioned that it's better to pause while you're ahead. And to be honest, taking a look at this quadrant, was, without a doubt, a 'pause' moment for me because given the numerous commitments I have on my plate, this was the first time I did 2 things:
I stopped trying to figure it all out in my head
I segmented my commitments in order of priority
Urgent
Not urgent
High Importance
Important and Urgent
"Needs to be done"
Not important but Urgent
"Pencil it in"
Low importance
Urgent, but not important
"Do later"
Not urgent or important
"aka time wasters"
Table to the priority quadrant, with 4 main categories to segment your priorities
Priority Quadrant in action
You shouldn't wait for the straw that breaks your back before taking an audit of your priorities, so with that, draw up a list of your most pressing commitments and segment them accordingly, with the structure above.
Think of quadrant 1 as the most important things that need to be done ASAP, perhaps things with a nearing deadline, or that require your immediate attention.
Quadrant 2, i like to call 'pencil it in', because these are the kind of things that matter but aren't necessarily urgent. Of course, this will be relative, but it can include things like exercise, weekly planning, planning your grocery list etc.
And for the 'commitments section, this isn't to mean that they are not important but there are some commitments that, when put in perspective with other responsibilities, are of lower importance and can be done at a later point in time. Perhaps things that can be moved around in your schedule.
The time wasters, you may recognise as being the things that take up a lot of time yet have no sense of urgency or importance, when that time *should* be used for other more important things. I'll admit, at times this has been social media or YouTube for me, where i procrastinate instead of getting things done.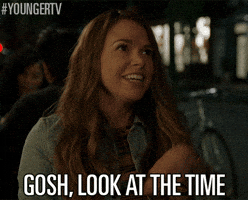 Questions
So i suppose my three questions for you today are:
What's one thing you learnt about your priorities today?
What's one time wasting priority you have?
What are some ways you'll be implementing your 'no' going forward?
Before rushing off, I'd like to ask, if you've found any value at all in this post, then why not show some support by leaving your email below to stay updated?
For the next two weeks, I challenge you to put the quadrant to use. Yes, you've got other things to do, but what do you lose if you give this a go?
Well that's all from me today,
Bola